Meet the Vesta Hospitality Executive Team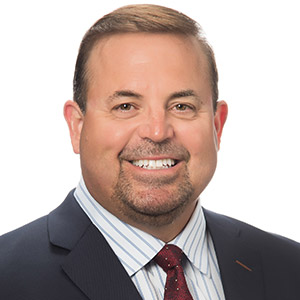 Richard (Rick) Takach, Jr. - Chairman & CEO
Rick Takach, Jr. is Chairman and CEO of Vesta Hospitality.
In 1996, Rick co-founded Vesta Hospitality with a vision of creating unique hotels that offer the finest in quality and service. With more than 35 years of experience in the hotel industry, he has earned a reputation for attracting and retaining talented hospitality industry professionals who in turn create profitable hotels with outstanding customer satisfaction.

Takach is an active community & industry leader generously giving his time as an active member to many organizations including the Vancouver Rotary Club which earned him Rotarian of the year in 2008, the Vancouver National Historic Reserve Trust, and on the board of the Clark College Foundation, for which he also served as Chairman; he currently serves as the Chairman of the Culinary Committee. Takach is the Chairman of the Old Evergreen Highway Trail Coalition.

Takach has served as Chairman of the Owner's Association for InterContinental Hotels Group as well as Chairman of the Asia Pacific Region and the Responsible Business Committee. Rick currently serves on the Board of Directors of the American Hotel and Lodging Association (AH&LA) and Co-Chairs the Management Council. He previously served on Hilton Hotels Owners' Advisory Council.

Before forming his own hotel management group, Rick served as regional manager for the Marriott Corporation in Bethesda, Maryland, and spent seven years as executive vice president of Dimension Development Company of Natchitoches, Louisiana. Rick graduated from Pennsylvania State University with a degree in business administration and has since gained first-hand experience in every aspect of hotel operations, management, development, and acquisitions.

Rick Takach lives in Vancouver, Washington. He has three children and five grandchildren.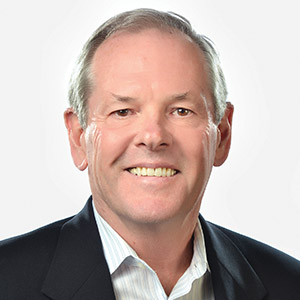 Mike Cryan - Chief Investment Officer
Cryan joined Vesta in 2013, bringing his 35-plus years of industry experience and noted investment successes along with him. Most previously serving as President and CEO of Lighthouse Hospitality, one of his most noted achievements at the company includes his purchase of Napa Marriott, which he sold for a 43% Investor Internal Rate of Return.
Additional and esteemed positions include his leadership services as President & COO of Windsor Capital, Inc, as well as Co-Chair and CEO of Homestead Village.
Cryan holds a proven track record of exceptional investments generating sustaining profits for his firms. His past positions include numerous roles at Arthur Anderson Hospitality as well as a several leadership roles at ITT Sheraton, where he ultimately led efforts to acquire for the company a total of $2 billion in hotel assets. He holds an MBA from Babson College and a BS from Manhattan College.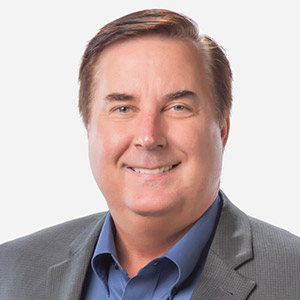 Robert Gartner - Vice President of Business Development
Rob Gartner is the VP of Business Development for Vesta Hospitality.
Gartner has more than 30 years of experience in real estate investment, development, and corporate finance. Prior to joining Vesta in 2004, Gartner served as founding principal in Cypress Capital Management, LLC.
Prior to this, Gartner was vice president of ScanlanKemperBard Companies (SKB), a West Coast real estate investment company, for nine years. There he played a critical role in the company's growth from a start-up in 1993 to achieving total investments in excess of $500 million. He was responsible for underwriting, closing and managing a diverse range of real estate investments and developments, including office, retail, apartments, flex industrial, condominiums, and single-family subdivisions.
Gartner was also instrumental in the creation of a new business unit for PacifiCorp Financial Services, which acquired and developed more than 3,000 affordable housing units throughout the United States during his tenure. His background also includes more than three years of commercial finance experience with both First Interstate Commercial Corporation and PacifiCorp Financial Services, where he was a senior analyst/auditor responsible for conducting financial and collateral reviews of companies with sales of up to $350 million.
Gartner became a Certified Management Accountant (CMA) in 1990 and received a Bachelor of Science degree in business/accounting from the University of Oregon.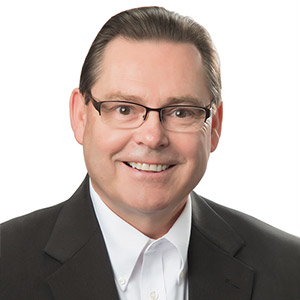 Elson Strahan - Vice President of Investor Relations
Strahan served for 12 years as President and CEO of the Fort Vancouver National Trust. Prior to that he spent 19 years as President of the Clark College Foundation. In both capacities Strahan had overall responsibility for generating financial support which included extensive involvement in a variety of property transactions.
Under his leadership, assets at the Clark College Foundation increased from approximately $1 million to a benchmark of $63 million, ranking it nationally at the top of community college foundations. Several major property acquisitions were incorporated in this asset growth.
During his tenure at the Trust, the organization executed a master lease with the City of Vancouver to manage and renovate approximately 40 former US Army officer homes and barracks buildings. Prior to his departure, Strahan completed a successful multi-million dollar campaign for the Trust to acquire Vancouver's most iconic building, Providence Academy, to add to the downtown historic district.
Strahan received his Bachelor of Arts degree from the University of Wisconsin and holds a Master of Public Affairs from Washington State University. Strahan was designated by the National Society of Fundraising Executives as a Certified Fund Raising Executive and has served on well over a dozen nonprofit boards and government commissions, several of which he has chaired.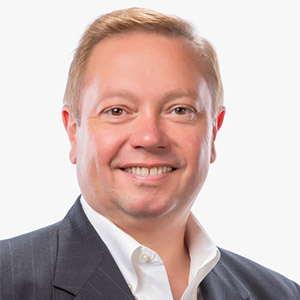 Mark Hemmer, CHA - Chief Operating Officer
Hemmer joined Vesta Hospitality in 2006 as Vice President of Operations and was promoted to Chief Operating Officer in 2012.
In this position, Hemmer is responsible for the overall daily operations of all properties in the company's portfolio. Specific areas of focus include revenue generation, quality service levels, profitability and associate retention and training.
Prior to joining Vesta Hospitality, he served as regional director of operations for Chicago-based First Hospitality Group. While there, Hemmer oversaw the operation of 15 hotels including Springhill Suites by Marriott, Courtyard by Marriott, Fairfield Inn & Suites by Marriott, Hampton Inn & Suites, Homewood Suites, Wyndham Garden, Holiday Inn and Hilton Garden Inn hotels, located in the Midwest.
With more than 30 years of experience in the hospitality industry, Hemmer's expertise covers all aspects of sales, marketing, and hotel operations. He has served on the Residence Inn by Marriott System Marketing Fund Committee, the Residence Inn Quality Assurance Re-design Committee and the Residence Inn Quest for Quality Awards Committee.
Hemmer earned a degree in business administration from Almeda University, is recognized as a Certified Hotel Administrator (CHA) by the American Hotel & Lodging Association (AH&LA) and was recognized as General Manager of the Year for the Residence Inn by Marriott brand.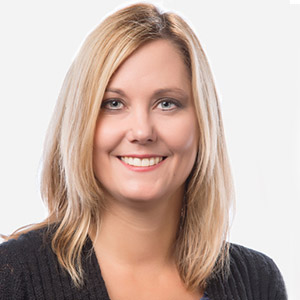 Julie R. Hames, CHAE - Chief Financial Officer
Julie R. Hames is the Chief Financial Officer for Vesta Hospitality.

As a certified hospitality accounting executive with the Hospitality Financial and Technology Professionals Association, Hames has been with Vesta since 1997 and was instrumental in establishing the company's guiding financial policies and procedures.

Prior to Vesta, Hames served as the corporate controller for Sterling Hotels Corporation, where she was previously an internal auditor. As internal auditor, she oversaw up to 15 properties, training new staff and monitoring property level controls.

Hames started her career at the hotel level working in sales, front desk and as an acting General Manager. She was involved in opening a stand-alone country western night club in the Portland, OR market.

Hames has been a point person for Vesta in transitioning ownership of properties as wells as refinances. She takes pride in having developed a centralized accounting office with a high standard for accuracy and efficiency in general accounting principles.
Karen Cooksey - Vice President of Sales & Marketing
Cooksey joined in 2014. Her diverse and successful career has added up to more than 30 years in the hospitality industry. As Vice President of Sales & Marketing, she oversees every aspect of expanding, improving and innovating our sales team and marketing strategy goals.
Throughout her career, Cooksey has held positions increasing responsibility with some of the hospitality industry's leading hotel companies including AIRCOA Hotels & Resorts, The Continental Companies, Hilton International, Hotels of Distinction, and a variety of independent hotels through Marketing By Design, Inc. Positions held include Sales Manager, Director of Sales and Marketing, Regional Director of Sales, and VP Marketing.
Having worked with over 100 hotels and resorts, Cooksey has consistently been able to increase revenue results by building sales skills and developing sales teams to achieve record setting results.
Cooksey attended Ashland College in Ashland, Ohio.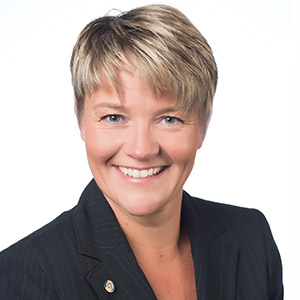 Susanne Holmberg - Director of Creative Strategies
Holmberg worked in hotel operations and strategic planning for independent and branded hotels in Europe and the United States for over 25 years before adding consulting and not-for-profit experience to her resume.

She first joined Vesta Hospitality in 1999 and left in 2011 to pursue her passion and desire to guide small and mid-sized companies in developing future leaders and cultivate strategies for future growth and talent acquisition. She rejoined the team of Vesta Hospitality in 2014 as director of human resources and later director of creative strategies. Her years of experience in the industry and degree in administration and human resources are helpful tools in streamlining processes, developing procedures, and mentoring hotel professionals.

Holmberg enjoyed a European education in the hospitality industry, including a three year apprenticeship. She holds a bachelor's degree in hotel administration and management from Bavaria College in Germany and the professional in human resources certification.Formerly Susanne Cox, Holmberg is also actively involved in the local community, volunteers with numerous not-for-profit organizations, is a graduate of Leadership Clark County, a charter member and president of the Rotary Club of Three Creeks Vancouver, Washington.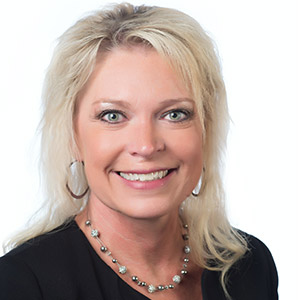 Marci Hart - Director of Administration & Executive Assistant
Hart joined Vesta in 2007, and has over 25years of human resources and administration experience. Prior to joining the Vesta team, Hart worked in the human resources department at Stoel Rives LLP, as well as in the human resources, administration and accounting departments at SSAB North America. She has a Bachelor of Arts degree from St. Ambrose University.
Angela Loggins - Controller
Loggins joined the Vesta Team in 2015 as Controller. She has been in the hospitality industry for 26 years. For the past 22 years Loggins has worked in Hotel Accounting and 20 years as a Controller. Early in her career she held several positions including; Front Desk Clerk, Night Auditor and Front Office Supervisor. Loggins worked for a hotel management company that operated franchise hotels including Courtyard by Marriott, Days Inn, Fairfield Inn and Hilton Garden Inn. She also has extensive experience with Luxury Boutique Hotels and opened both the Paramount Hotel and the Nines a Starwood Luxury Hotel in downtown Portland.
Loggins has a passion for the industry and enjoys teaching others.
Gary Maass - Regional Director of Operations
Gary Maass joined Vesta Hospitality as Regional Director of Operations in 2017. Gary comes well equipped with experience in all departments and has recently opened several hotels. Prior to being added to the Vesta family, Gary was the VP of Operations for a hospitality company in Indiana. He also worked for Island Hospitality as General Manager, Area GM and Revenue Manager. He worked with First Hospitality Group for over 11 years in a variety of General Manager roles managing 1 of their largest assets. During his career he has won numerous awards from Marriott and other sources including; GM of the Year, Greatest Reduction of Problems, multiple Silver and Gold service awards, Most Involved GM in Sales and more. Gary has spent over 20 years in hotels and delivers a daily passion to serve others. His pursuit for excellence continues with Vesta.
Gary is married with 3 children who participate in music and sports related activities. He also volunteers his time by serving at food pantries, Feed My Starving Children and other events through church. Being a Chicago native, Gary is a Bears and Cubs fan but loves to spend time golfing or playing tennis.